Are you looking to join a fraternity that offers social events, leadership opportunities, and lifelong brothers? Look no further than Kappa Alpha Order — also known as KA. Founded over 150 years ago, this Fraternity has established itself as one of the best collegiate organizations around. Whether you're an initiated member or about to go through Rush – you're going to love everything about the KAs! This post will give you all the information about this amazing organization; from its proud history and alumni to current campus events. Read on for everything there is to know about Kappa Alpha Order!
---
Where Was Kappa Alpha Order Founded?
Kappa Alpha Order was founded in 1865 at Washington and Lee University in Lexington, Virginia. It was the first of the social fraternities to have a constitutional government and a code of laws. The four KA founders wanted to build an organization focused on fellowship amongst its members, while also creating an environment that would help Kappa Alphas grow and succeed in their lives after school.
Famously, Kappa Alpha Order chose Robert E Lee as their "spiritual founder" after being inspired by his chivalry and gentlemanly brotherhood. He was the president of the college at the time of KA's establishment and helped them expand the fraternity across the nation.
Today, there are over 186 Kappa Alpha Order chapters across the country. Each chapter promotes leadership, service, scholarship, and overall excellence. From small beginnings in the Virginia south, KA has quickly become one of the most recognizable fraternity organizations.
---
---
What Are Kappa Alpha Fraternity Symbols?
Like ever chapter, Kappa Alpha Order has symbols which represent the fraternity's values and traditions. The most recognizable is the KA crest, which features their colors crimson red and old gold. Their flowers, crimson rose & magnolia blossom, surround the coat of arms, lions & Knight Commander.
The Kappa Alpha flag also highlights the KA colors crimson red & old gold, with a Greek cross in the center. These classic colors serve as a reminder to all members of what Kappa Alpha stands for. Each chapter flies the crimson & gold flag proudly, letting everyone at the college see their excellence.
What is Kappa Alpha motto?
At the base of the KA crest lied their motto "Dieu et les Dames," which translates to "God and the Ladies."
Kappa Alpha Order is an organization with deep roots and rich history. By understanding its symbols, you get to know the essence of KA and what unites them as brothers, all surrounded by a moral compass.
---
---
What Famous People Were in Kappa Alpha Order?
With over 150,000 initiated members, Kappa Alpha Order has some famous members that were once students across the country. They repped their KA pride around campus, then went on to do incredible things. Let's see how these fraternity members continue to serve and live out the ideals of the knight commander:
Zac Brown
Zac Brown is the lead singer in the country group, the Zac Brown Band. He became an official KA at the University of West Georgia, making him a member of the Zeta Kappa chapter.
Maybe he got some inspiration for his easy living, country songs from his time as a KA!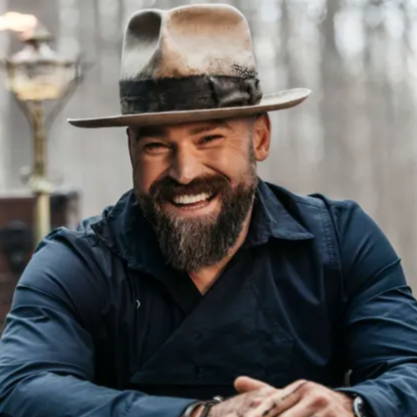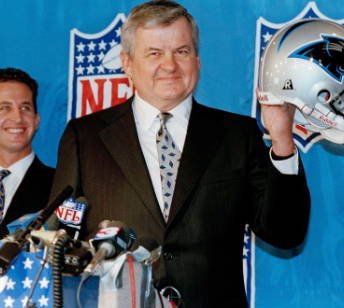 Jerry Richardson
Jerry Richardson was an American football player and founded the Carolina Panthers football team. He owned the NFL team for over 30 years.
Jerry went to Wofford College, where he played football, was the IFC president, and in the Deltachapter of Kappa Alpha.
Rob Huebel
Rob Huebel is an actor, comedian, and writer that was a member of the Delta Omicron chapter of Kappa Alpha. Rob attended Clemson University before going on to Hollywood.
He's been in shows & movies like The Office, Arrested Development, The Other Guys ... just to name a few!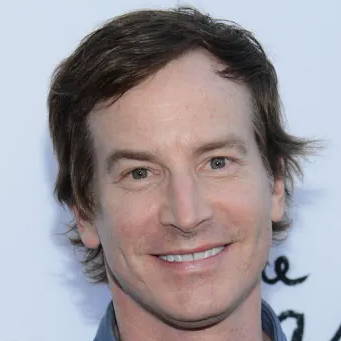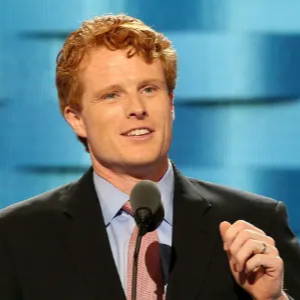 Joe Kennedy III
Joe Kennedy III is a politician from Massachusetts. He attended Stanford University, where he became a member of the Alpha Pi chapter of KA. He was roomies with Jason Collions, a fellow KA and future NBA player.
And of course, he's related to President John F Kennedy! His grandfather was Robert Kennedy, making JFK his great uncle.
Martin Brennaman
Martin Brennaman is a retired sportscaster, most known for calling the Cincinnati Reds games from 1974 to 2019. Brennaman attended Randolph-Macon College, making him a member of the Zeta chapter of Kappa Alpha.
He was entered into the National Baseball Hall of Fame in 2000, making his announcing skills one of the best of all time.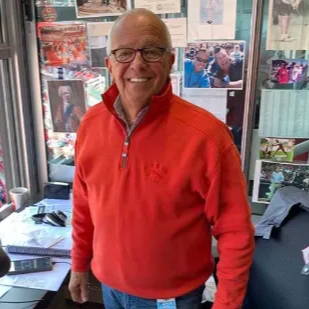 ---
Where Can I Find Kappa Alpha Apparel?
Are you a Kappa Alpha brother looking for custom merch for your chapter? At Jamison Pointe, you have access to some of the best custom apparel out there. No matter what event you need a pocket tee for — Rush, Formal, Philanthropy, Mom's Day and Dad's Day or anything else in between — you can find new and unique designs that reflect the spirit of Kappa Alpha Order.
With Jamison Pointe, you can easily find the perfect t-shirt to show off your pride and loyalty to the Order. Choose from an array of colors, styles, fonts, and designs to customize the look that fits with the theme of your event. No matter what kind of custom Kappa Alpha apparel you're looking for, Jamison Pointe has got you covered!
Here's just some of the most popular Kappa Alpha Order designs ...
---
---
Ready to Rep the KA Crimson & Old Gold?
Kappa Alpha Order is an amazing fraternity that offers a lifetime of brotherhood and opportunity. With its proud history, recognizable symbols, and famous alumni – you know joining KA will be an incredible journey. If you're ready to show your pride in this organization, then check out Jamison Pointe for the latest custom Kappa Alpha apparel designs!
---